KMA Community Iftar at KRC - Sat. June 25 (Hosted by the Palestinian Community)
Space is limited
Tickets are required for entry
NEW: Please only book tickets for your household. If you'd like friends to attend, please ask them to register themselves.
Click here to reserve FREE tickets & for details
Come together and build the bonds of community in the blessed month of Ramadan. Enjoy a delicious Iftar and dinner featuring multicultural cuisine - hosted by a group of sisters & brothers!
This is the 3rd of 4 iftars to be held this month, inshaa Allah. New tickets will be required for the next iftar.
Help us establish your second home
We believe communities are made of people, not buildings. That's why we've been serving Muslims in Kanata since 2005 without a permanent home, alhamdulillah.
Now, our rapidly-growing community desperately needs 

your support

 to establish a permanent home to worship, play, study and socialize.



Here are some of the services we've been offering from various rental facilities:
Weekly 

Friday

 prayer arrangements for over 500+ worshipers in rented facilities, offering relevant and engaging sermons (khutbahs) 

Local, national and international media engagement to address hot issues

 

Outreach with neighbours, local faith groups and community leaders 

 

Programs and events for adults, families and youth

 
Hikmah 

Saturday

 Language & Islamic Studies School with over 375 students  

Al-Madinah Quran School on weeknights with over 150 students

 

Nightly Taraweeh prayers, weekly iftars & overnight programs during Ramadan

 

Support for newly arrived refugees

 

Spiritual counsel and assistance for personal & family challenges

 

Daily prayers in rented Mossalla

 

Human & financial support for joint initiatives and events (such as annual iLead Conference) in cooperation with local mosques in the region 
Kanata Muslim Association is a democratic organization with paid members, an elected board of directors and a constitution that is adhered to in all the organization's affairs.
PLEASE MAKE A CONTRIBUTION NOW

All donations are tax-deductible
 
There are 3 easy ways to donate: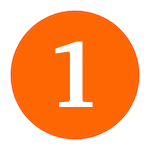 Click here to donate now via PayPal
 
 


Monthly donations via pre-authorized debit 
or through PayPal
 
 


Cheque (payable to Kanata Muslim Association),
cash or debit/credit donations
at Friday prayers or Taraweeh prayers
Sad News
إِنَّا للهِ وَإِنَّـا إِلَيْهِ رَاجِعونَ
"Surely we belong to Allah and to Him we shall return." (Qur'an 2:156)
It is with great sadness that we have learned about the passing away of the father of Dr. Ashraf Matrawy in Egypt and the mother of Dr. Nabil Rafehi (principal of KMA Al-Madinah Quran School) in Lebanon. May Allah Almighty shower His blessings, mercy and forgiveness upon them, elevate them to Al-Firdaus and may He grant comfort and strength to their loved ones at this difficult time.